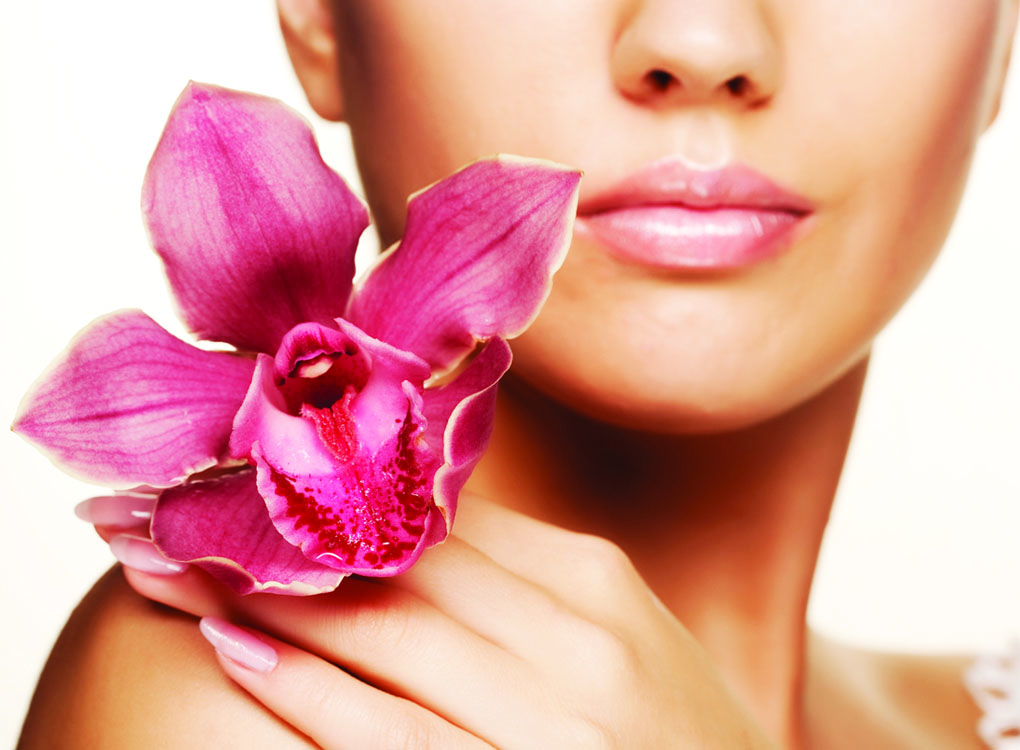 How to Create Healthy, Standout Lips
Lips are one of our most prominent and expressive facial features, and throughout history various civilizations and cultures "decorated" them or applied color as a way to convey status. Over the years, lipstick has meant many things to many people. Ancient Egyptians wore lip color to show social status and that trend would continue throughout 16th-century England. While lipstick fell in and out of trend throughout the early 1900s, by 1950, it was viewed as symbol of womanhood thanks to actresses Marilyn Monroe and Elizabeth Taylor.
Today, women continue to enhance their lips to feel more beautiful, empowered and confident. And many will tell you if only allowed one cosmetic, it would be their favorite lip product.
The evolution of lip color ingredients has gone through many phases over the course of its history. Ancient cultures used gemstones and even crushed bugs to decorate and color their lips. Some created dyes with extracts from seaweed, iodine, and bromine mannite (which turned out to be illness-inducing) and the first shimmering lipsticks got their pearlescent sheen from fish scales. Thankfully we've come a long way and while not all today's lipsticks are created equal, we now have options for quality lip products made with natural and beneficial ingredients.
With that in mind, how do we create healthy, standout lips that will help us look and feel our best every day?
Understanding the unique characteristics of lips
Like the rest of the skin, lips have three layers: the epidermis, which is covered by stratum corneum; the dermis, a thicker, second layer of skin; and subcutaneous fat. However, unlike the majority of our skin, lips have a much thinner stratum corneum, meaning they're less protected. They also lack the glands that produce sweat and oil, which help regulate moisture.
Melanocytes, the cells that produce melanin and give skin its pigment, are also not present in the epidermis of lips like they are in the rest of the body's skin. This is what gives lips their natural hue –– without melanin to mask the blood vessels underneath, the rosy or pink hue comes through. The thinner protective layer, along with the fact that hair follicles are absent, contribute to lips being softer than other skin.
As we age, lips get thinner and produce less collagen –– a protein critical to the plumpness we cherish. Ultraviolet light from the sun can also contribute to lip thinning –– so sun protection is just as important for lips as it is for the rest of the face (and body)!
Ingredients that promote lip health
Over the years, there hasn't been as much importance placed on using healthy, quality ingredients in lip color as there has been with other beauty products. While it's improving, there are still many manufacturers using subpar ingredients like dyes and preservatives that can actually comprise the health of the skin. On that same note, since the skin on the lips requires different care, it's important for lip cosmetics to support that.
For instance, because lips don't produce natural oils, products that restore and lock in moisture are key to maintaining good lip health. Our IllumiColour LIPS line of colors contain six remedy oils with natural flower wax to keep them soft and supple along with pomegranate extract for antioxidant support. Let's look at how each ingredient plays a part:
Ricinus communis (castor) seed oil – Penetrates deeply and nourishes skin tissue through omega-3 fatty acids. It also offers strong antifungal and anti-inflammatory properties while moisturizing and promoting skin elasticity.
Persea gratissama (avocado) oil – Supplies omega-3 fatty acids, sterolin and antioxidant support. This key ingredient increases collagen production, which plumps and softens skin and decreases the effects of skin aging.
Prunus amygdalus dulcis (sweet almond) oil – A hypoallergenic oil high in vitamin E, monounsaturated fatty acids, proteins, potassium and zinc, sweet almond oil stabilizes the intercellular skin matrix, provides antibacterial and antioxidant support, aids the skin's immune system, encourages collagen formation and protects skin from environmental damage.
Cocos nucifera (coconut oil) – A natural plant growth factor that nourishes and hydrates skin, coconut oil contains proteins, amino acids, vitamins, minerals, and growth hormones that help lips maintain their youthfulness.
D-Alpha tocopherol (vitamin E) – Pure potent valuable oil-soluble antioxidant and photo-protectant, vitamin E protects against oxidation and supports skin health.
Carthamus tinctorius (safflower) seed oil – A potent hydrator with a high degree of linoleic acid (omega 6) and essential vitamins, safflower seed oil facilitates the rejuvenation of new skin cells and helps skin retain moisture and elasticity.
Natural wax (sunflower seed, candelilla, beeswax, orange peel) complex – An all-natural, emulsifying wax complex that traps-in moisture to defend skin from environmental assaults without clogging pores. This anti-inflammatory blend is rich in nutrients and phytosterols that prevents damage to cells, and protects collagen and elastin content.
Punica granatum (pomegranate) extract – A powerful source of antioxidant support with natural healing benefits, pomegranate extract gently exfoliates and improves cellular renewal. It is extremely high in vitamin C, polyphenols and tannins with antibacterial, antiviral and anti-inflammatory support.
Beyond healthy, hydrated lips, sometimes we want that perfect color to complete the overall look we're going for –– and maybe even give that extra boost of confidence. IllumiColour LIPS was designed to be versatile so clients could customize the perfect color they are feeling for that day. It comes in five gorgeous colors ranging from subtle to bold, which can be mixed and matched to create a custom color that is as unique as the person wearing it.