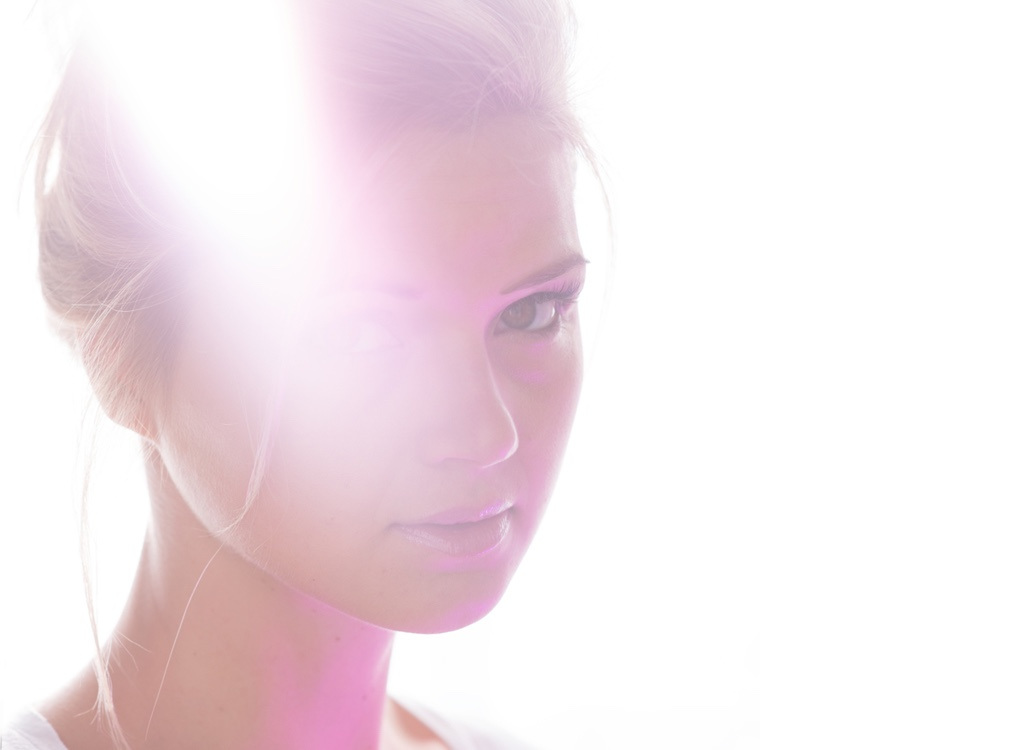 Ingredient Intelligence: Rethinking Sun Protection in Makeup
Ingredient Intelligence: Rethinking Sun Protection in Makeup
Just a decade ago, it was hard to find cosmetics that included sun protection. Now, it's become standard to most makeup formulas from foundations to powders and even lip glosses to eye shadows.
Over the years, we've watched SPF levels increase from 15 to 50+ and the FDA crack down on labeling ––requiring SPFs claiming "broad spectrum protection" to protect against both UVA and UVB. Indeed, the quality of SPF makeup formulas has improved, but there are more layers to the sun protection equation, and knowing these could help protect the skin from other damaging elements beyond the sun.
Types of sunscreen in makeup
Topical sunscreens are broadly classified into two groups: chemical absorbers and physical blockers. Chemical absorbers absorb UV rays while physical blockers reflect them. And though there remains much debate between chemical vs. physical blockers, the fact is there are still a number of SPF makeup formulas on the shelves today containing a laundry list of chemicals that are potentially hazardous to the skin and the entire body. These unstable chemicals are also then absorbed by the body
Many formulas are using chemicals such as avobenzone, oxybenzone or octinoxate, because they don't produce the "chalkiness" typically associated with mineral ingredients. But, these unstable chemicals are absorbed by the body, and have been linked to a host of health issues within the skin and beyond. In fact, the sale of sunscreens containing these chemicals have actually been banned in states like Hawaii, as they have also recently been linked to coral reef erosion.
Physical blockers such as zinc oxide (ZnO), on the other hand, are not absorbed by the skin, and therefore don't penetrate the bloodstream. Rather, they sit on the skin's surface, blocking UVA and UVB rays, and acting as a natural reflective shield. Zinc is also an essential mineral that helps soothe and heal the skin as well. And when mineral physical blockers are combined with other antioxidant-rich ingredients, it further boost the UV protection benefits.
Ingredients that enhance sun protection
Beyond the type of sunscreen used, it's important to look at the entire ingredient deck. Particularly with cosmetic formulas, it's not uncommon to see a host of other chemicals used to achieve the right color, texture and application. While it may produce a desirable look, these chemicals further subject the skin to other potentially harmful issues.
Formulas comprising more natural, antioxidant- and mineral-rich ingredients will not only support the skin in maintaining optimal health, they will also further enhance the UV protection benefits. For instance, ingredients like olea europaea (olive) oil and tocopherols, which are rich in vitamin E, help protect the skin from UV damage and reduce the formation of free radicals to aid in the prevention of cell damage. Squalane is another that guards against UV radiation, and these each add a valuable moisturizing component to cosmetics like mineral cremes to keep skin soft and supple.
Educating clients
When talking to clients about their makeup choices, educate them on the importance of looking beyond the SPF label on the front of the package. They have to look at the entire ingredient deck to get a true sense of how it will impact their skin.
Now, it's also important to relay that while SPF-containing makeup offers protection, it should be used as a second defense. Always talk to clients about applying a broad-spectrum SPF before their makeup application. This will ensure even coverage.