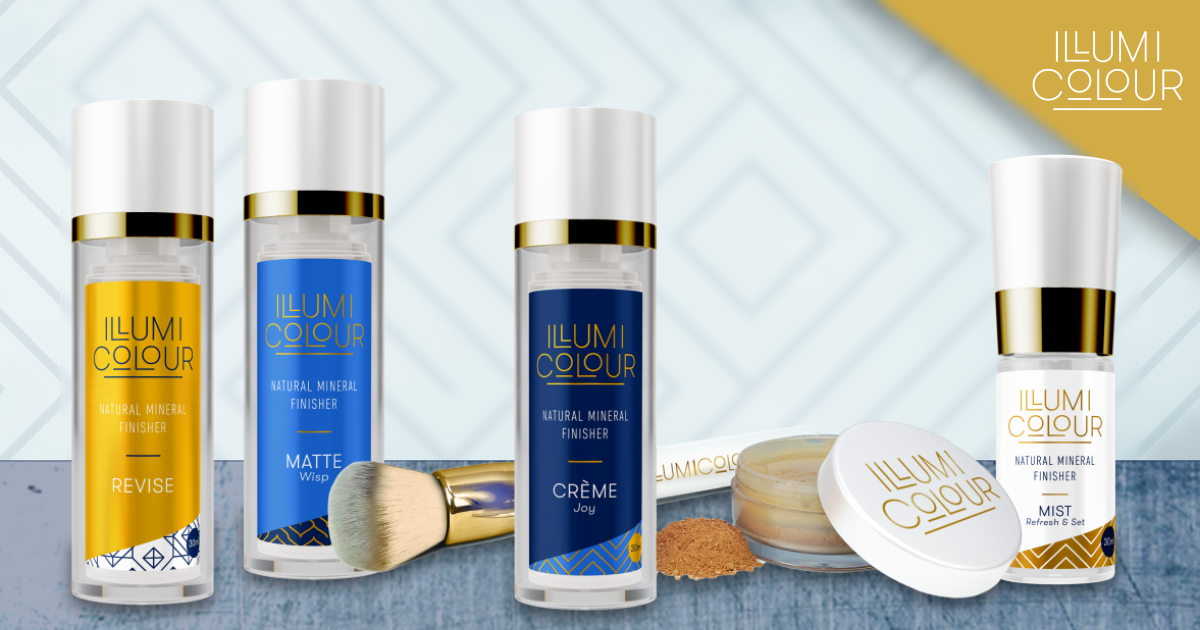 Take a Sneak Peek at What's Coming?
Are you hooked on our IllumiColour Healthy Mineral Finishers? If not, you are definitely missing out on protecting your skin with additional antioxidants and mineral-based sun protectants, as well as a luminous, radiant glow!
What is a Healthy Mineral Finisher?
You have taken all the necessary steps for a beautiful complexion – regular treatments, a synergistic home care program, and then you apply makeup.
The cosmetic industry is BOOMING, it seems like every day there are new products available. Have you stopped and researched the ingredients in many of the cosmetic lines? They are filled with parabens, synthetic fragrance, phthalates, chemical sun protectants and more!
IllumiColour goes beyond your ordinary makeup. Our healthy mineral finisher formulations focus on supporting the overall health of the skin by infusing it with antioxidants, humectants, moisturizing nutrients and of course pure, natural minerals. Leaving out the harmful toxins that lead to sensitivities and reactions both in the skin and body.
Ingredients that Create Glowing, Radiant Skin
Our formulas combine cutting-edge science with active, natural ingredients, creating an extension of good skin health.
Omega EFAs soften, hydrate and nourish skin. A blend of linoelic and oleic acids work to prevent skin from aging, while reducing inflammation.
Olive Fruit Oil is rich in antioxidants, assists in slowing the aging process, prevents water from evaporating from the skin, and absorbs UV rays.
L-Sodium Hyaluronate is a natural humectant that binds hydration in the epidermis, leaving the skin moisturized without feeling weighed down.
D-Alpha Tocopherol is an antioxidant superstar that protects the skin, promotes healing and skin strengthening, while reducing Trans Epidermal Water Loss, also referred to as TEWL.
Zinc Oxide is a pure, mineral-based sun protectant, and is known for its ability to soothe and heal skin.
Mica is a natural silicate mineral that offers a luminous glow to the skin.
Boron Nitride improves the application of our minerals and keeps the skin looking fresh all day long.
Elegant, Sophistication Coming Soon!
The cosmetic industry is growing, and we want to distinguish the IllumiColour line from others on the market. Formulation is key and we know we've created a healthy option for you and your clients. Next, we wanted to create a look of sophistication and elegance to display!
Insert a picture of a picture with a white overlay
Stay tuned for more exciting news and new formulations!
IllumiColour is all about beautiful, healthy skin!